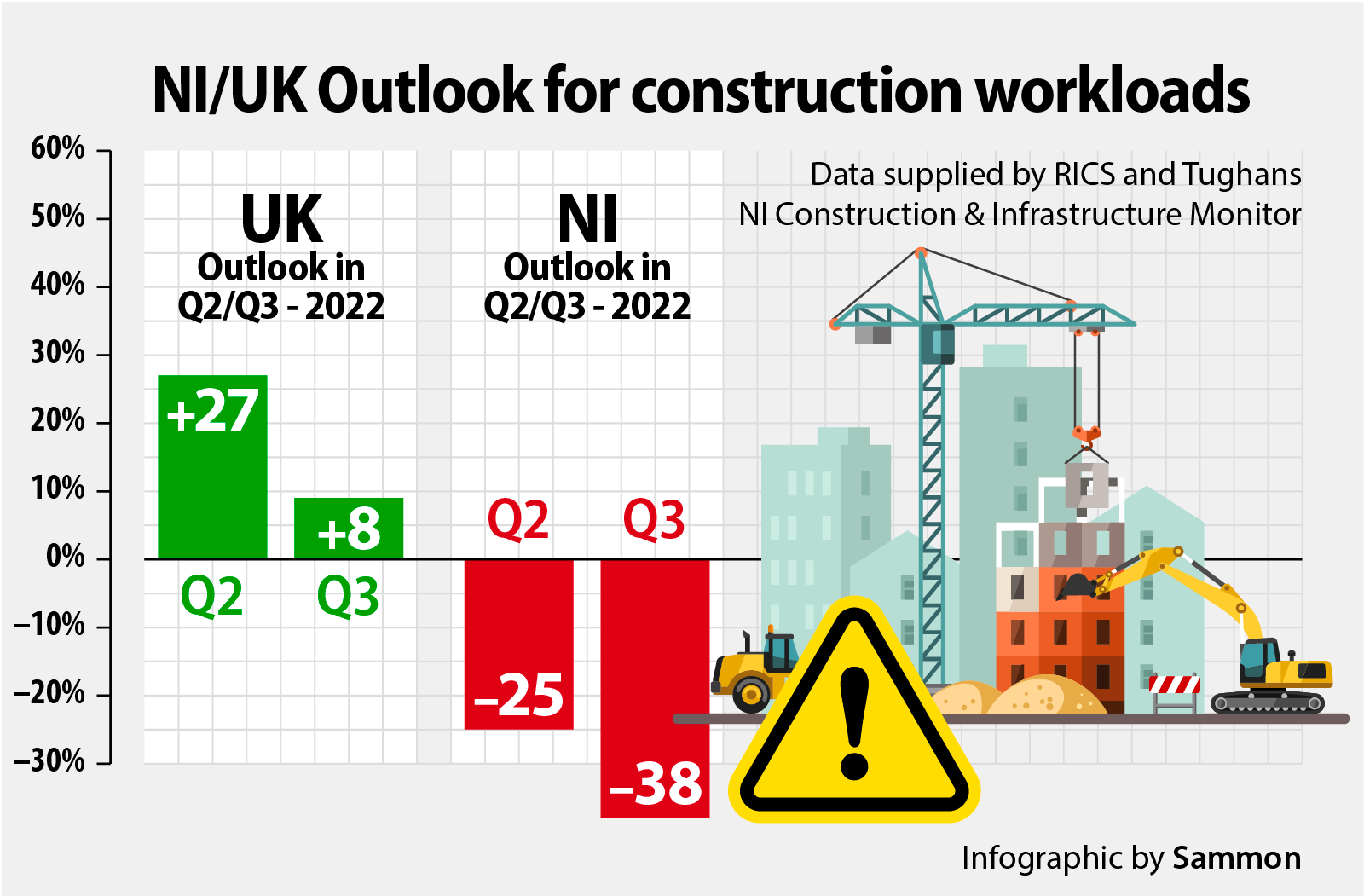 Net balance for future workloads fell again in Q3 to –38%
Quantity Surveyors in Northern Ireland have a far less optimistic outlook for the next four quarters than their counterparts in the rest of the UK, expecting construction workloads to decline steeply during the 12 months ahead. The net balance for Northern Ireland was –38% compared to +8% for the UK. That is the alarming headline from the RICS & Tughans Construction and Infrastructure Monitor for Q3 of 2022.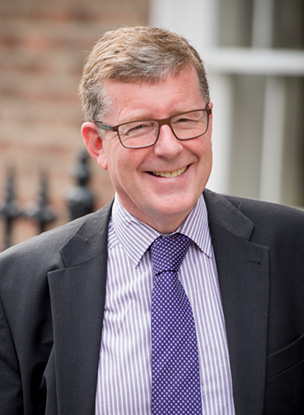 Northern Ireland construction activity has yet to have the post-pandemic rebound that other parts of the UK have experienced. The sector here faces many challenges, including seemingly never-ending cost increases. And, of course, the continuing absence of a functioning government continues to act as a brake on planning and investment decisions.
Net balance for construction workloads fell steeply in Q3 to –29%
Construction workloads in Northern Ireland fell dramatically in the third quarter of 2022 to a net balance of -29, the steepest fall in the last nine quarters.
The sharpest declines in workloads were in private commercial –32 per cent; and private industrials –50%.
House-building activity generally fell, with private sector house-building falling for the first time in three quarters; and public sector house-building for the first time in 2 years.
The only sub-sector to resist the negative trend was infrastructure which recorded a slight growth.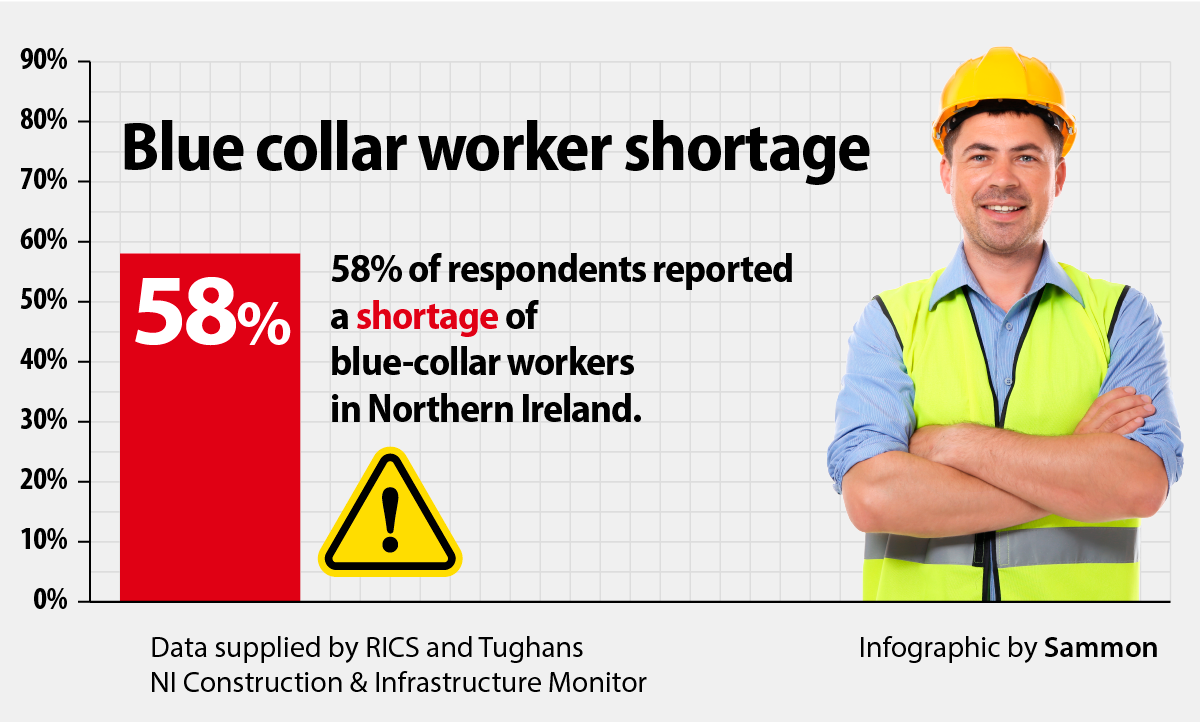 The same factors continue to impact construction activity in Northern Ireland
Skills shortages and material costs continue to present significant challenges to the construction sector in NI. The key factors cited by NI surveyors as impacting construction activity here continue to be:
acute labour shortages
rising material costs
shortage of quantity surveyors – 61%
shortage of other construction professionals – 48%
shortage of blue-collar workers – 58%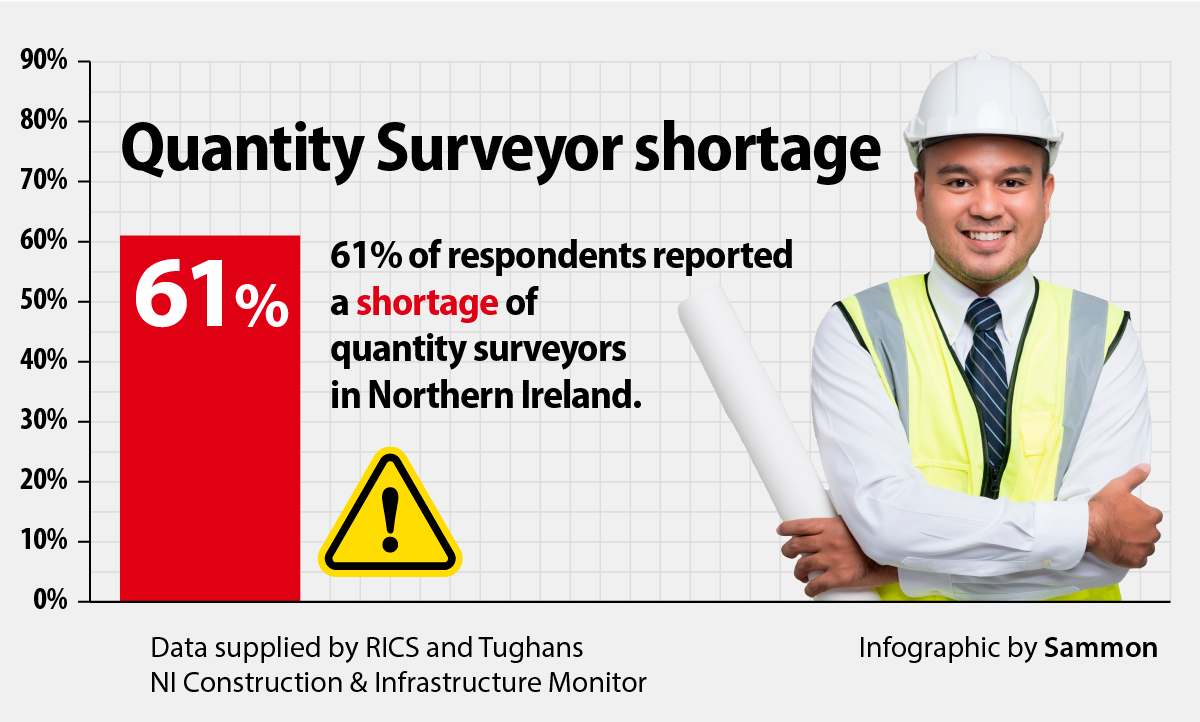 Negative outlook for NI construction profit margins
With material costs rising quickly, NI surveyors expect profit margins to be squeezed even more in the next 12 months. At the end of Q3, the net balance for profit margin expectations in NI was –46%, indicating a real lack of confidence in future profitability. Indeed, the latest Q3 figure is part of a strongly negative trend in profit expectations which only nine months ago was -24%. This trend is undoubtedly alarming.
Another alarming statistic is that construction outputs in Northern Ireland fell by 3.9 per cent over the past year.
Looking to the future, it is common sense that not having a functioning government makes things more challenging for the construction sector. Public sector work is a huge part of construction activity in NI, and without an Executive, there is a lack of certainty about budgets and the pipeline of work.
Local ministers making decisions for the benefit of the Northern Ireland economy and people within a restored and stable government can positively affect a faltering construction sector. Let's hope it is sooner rather than later.