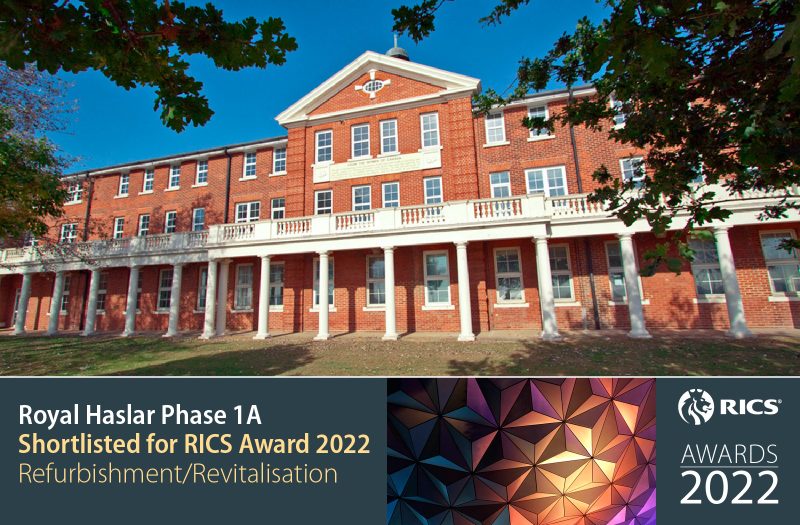 Sammon's Heritage Team was pleased to be part of the delivery team for Phase 1A of this landmark heritage conservation project at Royal Haslar on the Gosport Peninsula; providing pre-contract Quantity Surveying and Cost Advice Services and post-contract Employer's Agent Services.
One of Britain's landmark buildings
Royal Haslar is a unique waterfront development of apartments & family homes on the Hampshire coast. Located just outside Portsmouth, the former Royal Haslar Hospital is one of Britain's landmark buildings. Now reborn as a luxury waterfront retirement village, Royal Haslar's unique architectural grandeur and illustrious military heritage can be enjoyed and celebrated by all. Assured its place in history, it is now protected for the future.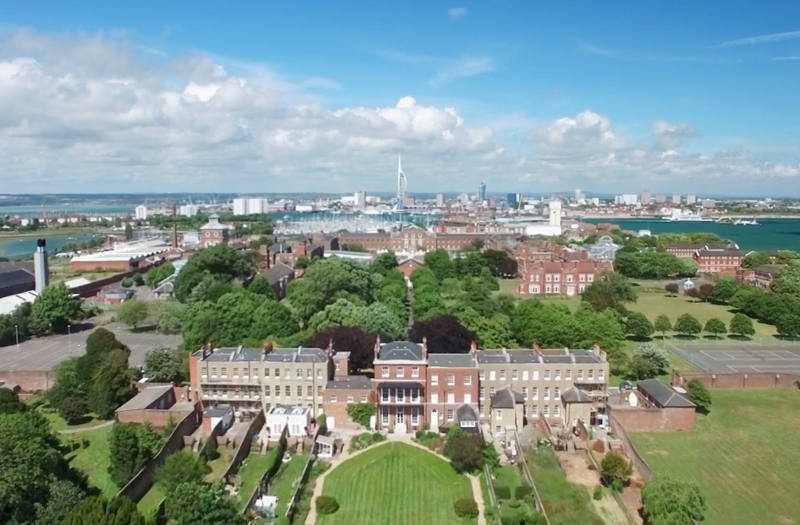 Haslar Developments Limited
Through a programme of conservation and new construction, the historic Royal Haslar, located right on the waterfront, is being restored and regenerated by Haslar Developments Limited to create a residential and retirement village which is currently envisaged to incorporate:
271 open market residential properties
244 retirement / senior living apartments
60-bed care home
Community healthcare hub
Boutique hotel and spa
Retail and licensed premises
Over 50,000 sq ft of business space
Professional services provided
In the pre-contract phase, Sammon worked in close partnership with Haslar Developments Limited to establish cost models for a range of scenarios. Sammon prepared a suite of professional appointment documentation for use with the design team; and produced the JCT Design and Build Contract pack. Considerable coordination was undertaken with all stakeholders and funders.
In the post-contract phase, Sammon provided Employer's Agent services under the JCT Design and Build Contract, as well as ongoing Quantity Surveying services and continued interaction with funders.
Nominated for an RICS Award 2022
The Heritage Team at Sammon is delighted to learn that Royal Haslar Phase 1A has been shortlisted for the RICS UK Awards 2022 in the 'Refurbishment / Revitalisation' category. View the full list of nominees at RICS Awards 2022.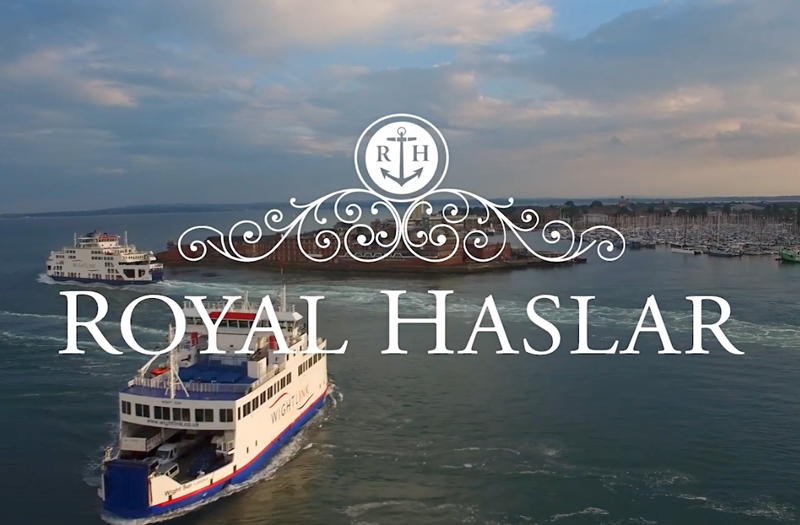 History of The Royal Hospital Haslar
Haslar Heritage Group's website is an excellent historical resource detailing Haslar's 250-year association with the Royal Navy. The following passage from their website encapsulates Haslar's rich history:
"After submissions to King George II, led by the Earl of Sandwich and the Admiralty, planning for The Royal Hospital Haslar commenced in 1745. Haslar was to be one of three hospitals to provide hospital care for sailors of the Fleet. The building of the hospital took 16 years and was completed in 1762.
The Royal Hospital Haslar provided medical care to the Royal Navy for 250 years, including the civilian population of the Portsmouth area from 1950 and all three Services from 1996.
Royal Haslar opened a new chapter in its history in 2001, joining in partnership with Portsmouth Hospitals NHS Trust. Blending the best of Medicine in the NHS with the best of Military Medicine at the same time, it was a sophisticated hospital with advanced medical technology housed in a prestigious and splendidly-preserved historic Georgian building.
Times quickly change: on 31 March 2007, the Royal Hospital Haslar ceased to be a Ministry of Defence-managed hospital, and 254 years of continuous military medical care came to a close."