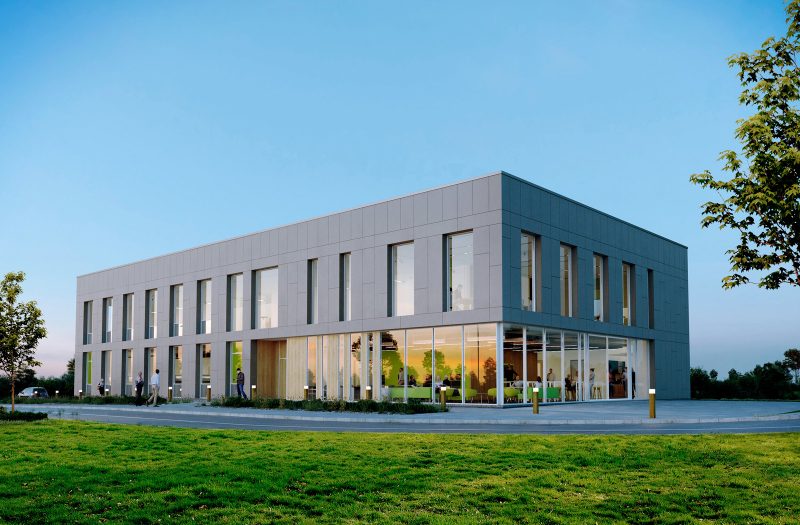 Sammon is part of an integrated design team delivering for Monaghan County Council.
The agri-food sector in Co. Monaghan and the North East region is getting a significant boost with the development of a state-of-the-art 1,639 square metre research and development facility, at the beating heart of Ireland's agri-food industry.
Sammon is delighted to be part of the delivery team for Monaghan County Council's BioConnect Innovation Centre – a landmark construction project for the Irish agri-food sector. Sammon is providing quantity surveying services for the project as part of an integrated design team led by architect Ostick + Williams with project management services by Cogent Associates.
Describing Sammon's role Austin Sammon said:
As quantity surveyors, we guided Monaghan County Council and the design team through all of the financial, procurement, and contract arrangements – ensuring that the project's construction phase will deliver value for money and finish within budget.

As we enter the on-site phase, we will work with the client, design team and contractors to collaboratively manage the project within approved budgets.
The facility will provide advanced Category 2 laboratory space and is being designed to BIM Level 2 standard, with federated models used to coordinate the tender stage design information.
The BioConnect building will contain space for up to 12 laboratories with secondary labs for ancillary equipment over two floors, write up areas, dry labs, hot desks, meeting rooms and a communal social and conference area on the ground floor.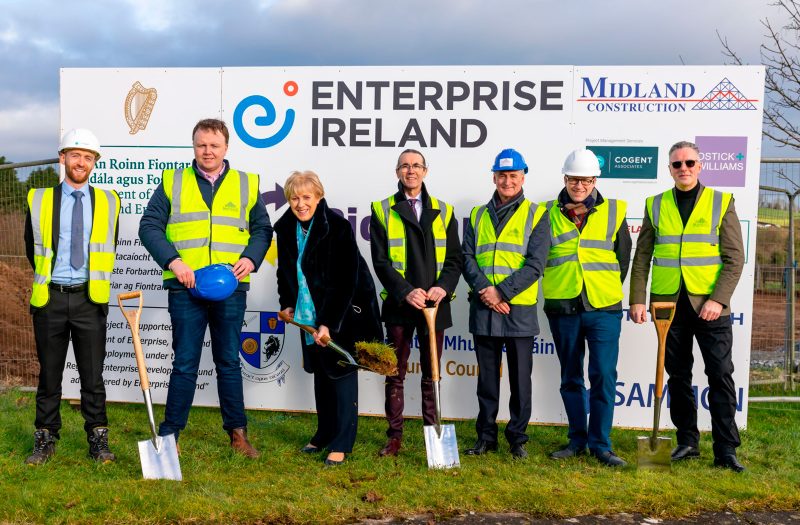 Public and private sectors working together
The BioConnect Project, driven by Monaghan County Council and founding industry partners, Monaghan Mushrooms, Manor Farm, Lakeland Dairies and Bio-Marine, in partnership with major food producers from the region, together with tertiary educational institutions, will provide up to 125 jobs in phase one of the development
Minister Heather Humphreys TD said,
This project will bring together a cluster of household names in the agri-food sector including Lakeland Dairies, Manor Farm, Bio-Marine Ingredients, Silver Hill Food and Herbal Crest; and provide the opportunity to develop partnerships with Queens University, Ulster University, Letterkenny and Dundalk Institutes of Technology and Monaghan Institute.
Paul Clifford, Deputy Chief Executive Officer, Monaghan County Council, explained the strategic importance of the project
Monaghan County Council is delighted to see works commence on this strategic, groundbreaking project, with Monaghan Mushrooms, Enterprise Ireland and all our commercial and academic partners.
About BioConnect
BioConnect's mission is to engage with local, regional and international food businesses and agricultural producers – together with entrepreneurs and investors – to drive the agri-food sector forward, creating world-class opportunities. Find out more about BioConnect
To shape the way that BioConnect helps the food and agricultural sector in Monaghan and the North East region – join the discussion here